Want to send your map or directions to yourself or a friend? No problem!
In the map tools, click the Share icon next to the zoom and traffic icons (you'll also see a Share link under the MapQuest logo in the left-panel on some pages).
From there, you can choose to send your map/directions via text or email or copy/paste a short URL link.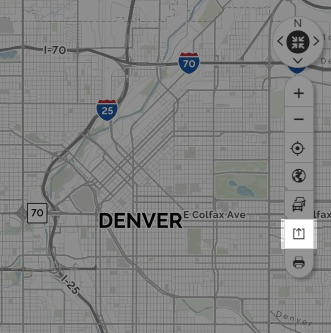 Open your MapQuest route with our free smartphone app!
It's never been easier to plan your trip on your computer and then send the route to your smartphone for on-the-go GPS guidance!
After receiving your text from MapQuest.com, you can open your map or route using the MapQuest app to receive voice-guided, turn-by-turn directions!
Recipients can always opt-out of these texts by replying with STOP.