To create a route on MapQuest.com:
Click the green arrow to the right of the "Start Searching" box
Enter your starting and ending location in the boxes in the left-hand side panel
Choose your route
Click View Route Directions and you're on your way!
Please note: Routes are set to give you driving directions by default. To switch to walking directions, click the Walking Direction button above "Where are you starting?"
Alternate Route Options
Depending on the route, we'll offer up to three alternate options to choose from. You can select from "Route #1," "Route #2," or "Route #3" (or click the #1, #2, or #3 bubbles in the map). Once you choose your route, click the "View Route Directions" button in the left-panel (or the highlighted route bubble on the map) to load your turn-by-turn directions.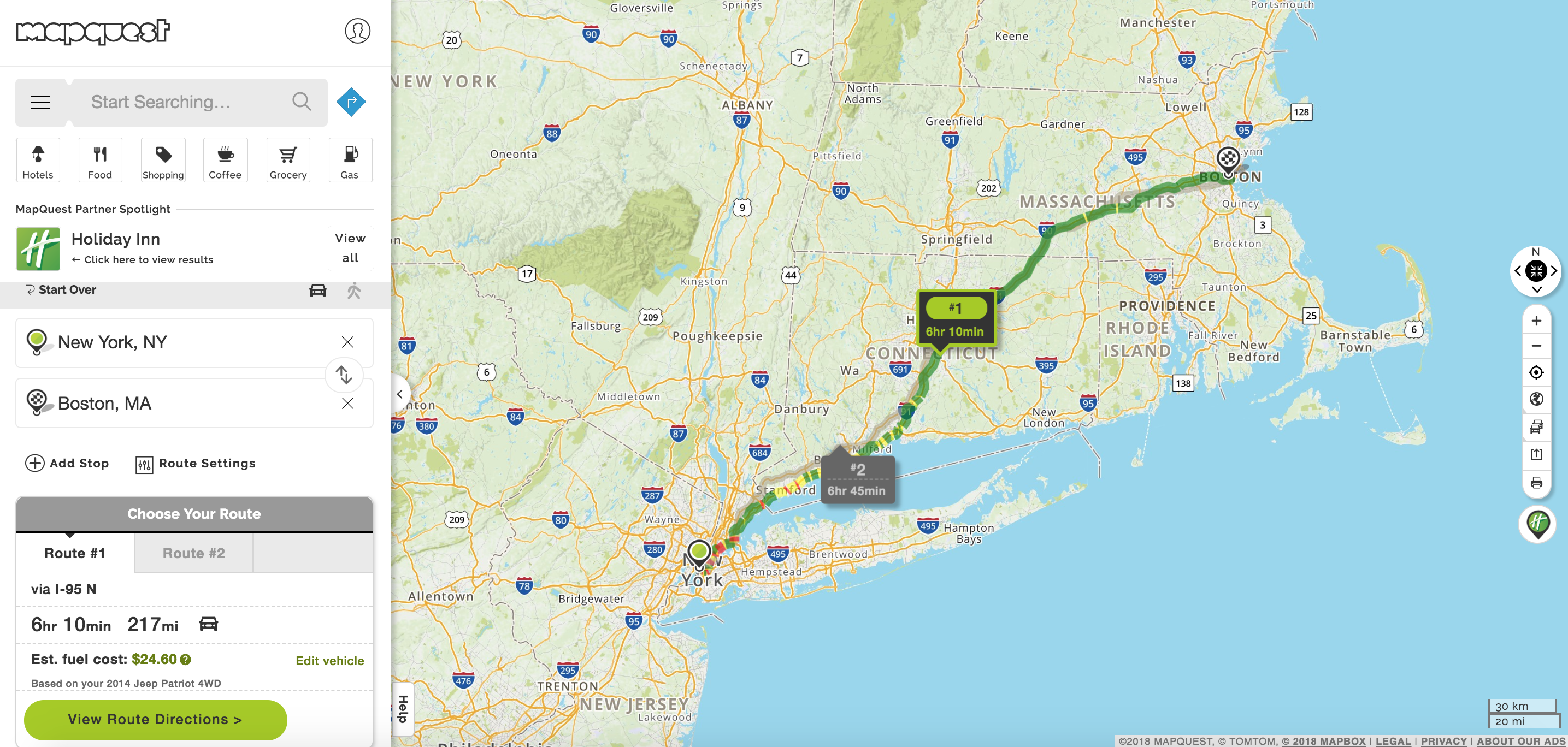 *Route Options are only displayed for A-to-B routes and not routes with three or more stops*
Tips & Tricks
Click "Current Location" in the "Where are you starting?" or "Where are you going?" box to let your browser or device estimate your current location for quick and easy directions to or from your estimated current location!